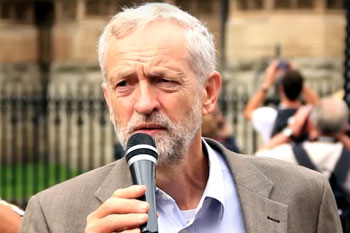 Jeremy Corbyn has called on councils to ensure regeneration schemes are for 'local people' and 'not property speculators'.
In his speech to the Labour conference in Brighton, the Labour leader condemned the current Government's record on housing and insisted the Grenfell tragedy should make authorities 'think again' about regeneration schemes.
Mr Corbyn said that before a council considers undertaking redevelopment projects, their proposals should meet two conditions.
Firstly, people who live on a site ongoing redevelopment must get a home on the same site and at the same rates as before. Secondly, councils should have to win a ballot of existing tenants before any regeneration can go ahead.
These proposals followed Mr Corbyn's announcement that Labour is launching a review of social housing regulation. Out of this will come a 'radical plan of action', he added.
Land held by developers but left undeveloped would be taxed under a Labour Government, Mr Corbyn said referring to the practice of land banking which is held to be partly responsible for the current housing crisis.
The Labour leader also touched on the question of devolution. He stated that power must be 'devolved to the community, not monopolised in Westminster and Whitehall', before adding that public services should also be 'accountable to communities.'