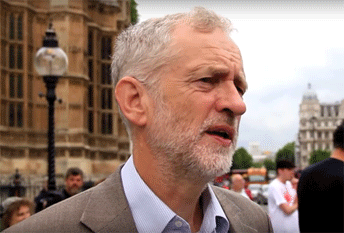 Jeremy Corbyn has refused to stand down as prominent local authority leaders join the growing calls for him to go.
The under-fire Labour leader lost a motion of no confidence yesterday among his fellow Labour MPs yesterday by 172 votes to 40.
The no confidence vote follows a turbulent few days for Mr Corbyn and mass resignations from the shadow cabinet, including shadow local government minister, Liz McInnes, who announced yesterday she was stepping down from the role.
In the aftermath of yesterday's vote, the Labour leader insisted he would not quit.
'I was democratically elected leader of our party for a new kind of politics by 60% of Labour members and supporters, and I will not betray them by resigning,' said Mr Corbyn.
'Today's vote by MPs has no constitutional legitimacy.
'We are a democratic party, with a clear constitution,' added the Labour leader.
'Our people need Labour party members, trade unionists and MPs to unite behind my leadership at a critical time for our country.'
According to ITV news, Labour party council leaders have also written to Jeremy Coryn, calling on him to stand down.
The leader of Manchester City Council, Sir Richard Leese, confirmed on Twitter he has signed a letter, along with other leaders 'saying a leadership election must take place in light of the parliamentary Labour Party's overwhelming no-confidence vote'.
Agreed to sign a Lab Local government letter saying a leadership election must take place in light of PLP's overwhelming no confidence vote

— Sir Richard Leese (@SirRichardLeese) June 28, 2016