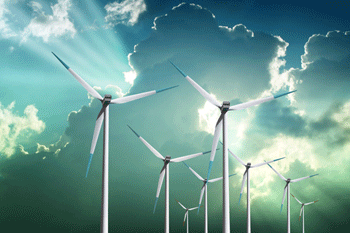 A £65m wind farm, which will power the equivalent of 24,000 homes, has been given the go ahead in Dumfries and Galloway.
Energy minister, Fergus Ewing, has granted consent for the 22-turbine wind farm at Ewe Hill, which will have a generating capacity of up to 51MW.
However, the minister has refused permission for a similar sized scheme in the Scottish Borders on the grounds of noise and visual impacts to nearby residents.
Ewing said: 'Projects like this provide considerable benefits to the local community, and play an important part in helping Scotland reach its target of 100% of electricity demand generated from renewables.
'The Scottish Government wants to see the right developments in the right places, and Scottish planning policy is clear that the design and location of renewables projects should reflect the scale and character of the landscape, as well as being considered environmentally acceptable.
'That is why I have refused permission for the proposed wind farm at Rowantree, which would have brought unacceptable environmental impacts to people living in the area.'
The ScottishPower Renewables project is expected to deliver 80 short-term construction jobs.