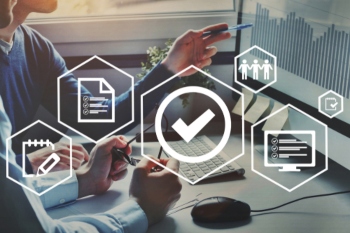 Under the Care Act, we understand our responsibilities to manage the local market place. We have a duty to ensure we are able to provide good quality providers for the care needs in our community.
As a quality assurance and commissioners' group, we knew we were ready to make improvements to the way we collected and utilised our data to support us with our responsibilities. As a result, Barnet Council were one of the early adopters of the PAMMS tool.
PAMMS is a quality assurance tool which connects councils and providers digitally. The system replaces manual monitoring and enables market intelligence, quality and financial data to be brought together in one real-time place.
Collaboration is really important as we work closely with other councils including Enfield, Islington, Camden and Haringey. The tool enables us to work regionally across local authority boundaries, with providers only having to be assessed once and information shared across the region.
Many care providers are used by more than one authority and we are all able to easily access the same information. PAMMS provides us with a platform to assess and analyse outcomes and standards of care, together as a group of commissioners, by using an evidence-based approach.
All of our providers receive ratings and this highlights any areas where they should be doing better or are at risk. We have been able to improve the way we engage with them, when issues arise, and this in turn allows us to better support the team to improve service delivery and offer training or business support to make improvements.
As a group, we were perhaps all a little concerned about how providers would adapt to using the software. To ensure we were all prepared we held a series of engagement events, with the support of the PAMMS team. This allowed providers to ask plenty of questions, in preparation for how they would use the platform, and for sharing the benefits we would all see once implemented.
The software is easily adaptable and as our team and providers have continued to use it, we have been able to make changes based on feedback. Providers have commented that being able to view their information, and receive feedback from our team, is extremely positive. It has certainly improved the dialogue between council and Provider and enabled them to agree their ratings and action plans.
Another benefit is that once an assessment has taken place, the information can be shared with other councils, avoiding duplication and improving efficiencies for both the local authority and provider, without having to do further inspections. All providers are rated in the same manner so gives consistent outcomes that are more common across the local area market.
The way we record information has seen many improvements, with all information now in one accessible place and easily trackable. This type of resource management has empowered us longer term, with insightful reports and dashboards – a realtime view of providers' performance and ratings. This insight highlights risk, but also an overview of progression of any monitored areas. We are also able to create a snapshot picture of the marketplace and better utilise resources, as well as being able to justify any decisions we make.
The pandemic was unprecedented but PAMMS continued to provide benefits, even during the most challenging times. The cohesive and accessible nature of the software allowed us to continue to engage with providers remotely, with no disruption, uploading information through lockdown and whilst we were working fully remotely.
Going forward, this way of working will continue to provide benefits to all who use the tool at Barnet, and enable future proofing of quality for any potential crisis or emergencies. Using the story, that PAMMS is able to convey to us, is enabling both provider and local authority to be more proactive, and empowering us to work cohesively with Providers to improve care quality for local citizens.
Amal Nawarathna is service manager – market management, sustainability and contracts, adults and health directorate at the London Borough of Barnet