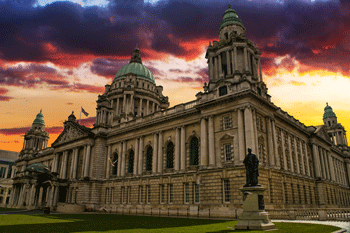 Fifteen areas should be granted greater fiscal freedoms such as revaluing tax council tax bands and pool revenue streams, a new report recommends.
Powers to Grow: City Finance and Governance, published by RSA City Growth Commission, argues that over-centralised decision-making is stifling economic growth and hindering the future of the country's economic prosperity.
It calls for a 'ground-breaking' package of fiscal devolution measures to enable 15 city areas to administer a devolved city-region.
RSA City Growth Commission chair, Jim O'Neill said: 'Enabling the leaders of these major urban areas to decide what is right for them, and with it, for them to carry the responsibility for those decisions is crucial. In this report, we lay out the key areas of financial responsibility we believe should be transferred to some metros.
'Crucially and as clearly suggested by the chancellor in early August, it is only sensible to devolve this fiscal responsibility to those urban areas that can demonstrate they can succeed with this greater autonomy.
'We have found from our evidence gathering around the country that some metros are more ready today than others, and it would not make sense to devolve responsibility to them all now. Indeed, it is probably the case that only the best organised and most focused should be given those responsibilities.'
The report highlights 15 metro areas that could apply for Devolved Status. This would allow them to pool revenue streams and leverage assets, raise and retain funding through new and existing taxes and borrow more freely in open capital markets.
The areas are:
Belfast
Bristol
Cardiff Capital Region
East Midlands
Edinburgh
Glasgow
Greater Manchester
Leicester
London
Merseyside
South Hampshire
South Yorkshire
Tyne and Wear
West Midlands
West Yorkshire