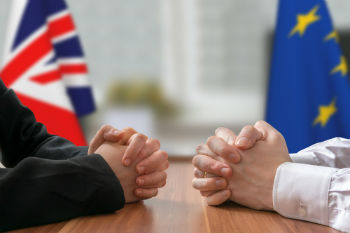 A new commission has been launched tasked with exploring the risks and opportunities of Brexit for public services.
The new commission, launched by the Chartered Institute of Public Finance and Accountancy (CIPFA), will investigate how best the risks to public services of exiting the EU can be mitigated.
The Brexit Advisory Commission, which will be chaired by former MP Julia Goldsworthy, will also look into what opportunities there might be to make the public sector more flexible, effective and sustainable.
According to its mission statement, the commission will 'focus on its analysis on public services that impact the health and wellbeing, opportunity, security and freedom of communities.'
It says it will also provide 'evidence-based analysis and impartial advice' for the Brexit negotiators to draw on.
'Just as considerations about local public services were a factor in the voting choices many people made in the EU referendum, so too must they play a key part in shaping any Brexit deal,' said Ms Goldsworthy.
'The legal, fiscal and policy changes that will accompany Brexit must be converted into meaningful opportunities to reform our public services –improving outcomes for the citizens that rely on them and reducing regional disparities.
'The commission's role, as set out in today's mission statement is to help ensure the UK makes the most of these opportunities and mitigates any risks.'