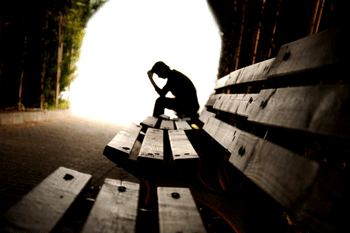 Council chiefs have hailed news that the Coalition's flagship troubled families initiative to turn the lives of 120,000 families around by 2015 has reached half way 'vindicates government's decision to put councils at the heart of the programme'.
The claims follow the publication today of official DCLG figures showing the three-year initiative is now involved with 62,000 households and more than 22,000 families have been successfully helped under the payment-by-results scheme
Sir Merrick Cockell, chairman for the Local Government Association (LGA) said: 'Improving lives goes to the heart of what councils do, and the troubled families programme has built on the excellent work councils were already doing to better coordinate support across the public sector for families who need it.
'The progress being made by local authorities vindicates government's decision to put councils at the centre of this programme and demonstrates the huge difference councils can make in this area when given the necessary powers and adequate resources,' Sir Merrick added.
He said the success of the £448m programme 'should serve as a lesson to the rest of the government in the saving and improvements to public services that can be achieved by adopting a community budget approach to delivering other local services'.
Louise Casey, who is head of the £448m payment-by-results programme, said: 'These results show that a tough, intensive but supportive approach has a big impact; giving hope and opportunity to the families and respite to the communities around them.'