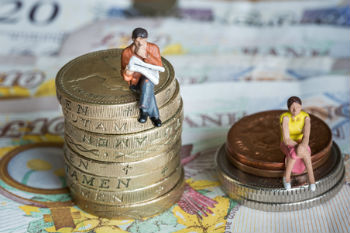 A report by the World Economic Forum has forecast that it could take 170 years to eradicate the disparity in pay and employment opportunities for men and women. The gender pay gap is clearly a hot topic at the moment, and the government have made it clear that they are committed to tackling it.
In July 2015, David Cameron announced that the government would 'end the gender pay gap in a generation'. Consultation then took place on draft regulations introducing mandatory gender pay reporting for employers in the private and voluntary sectors with 250 or more employees – this has since been extended to a range of public sector employers and will likely come into force next year.
In simple terms, based on the draft regulations, those organisations within scope will be required to publish data annually on the following measures:
The mean and median gender pay gap;
The mean and median bonus gap;
The proportion of male and female employees in each quartile of the pay distribution.
Both the data and supplementary information will have to be published on websites accessible by the public and should be kept there for three years, as well as uploaded to a central government website. Non-compliance will mean that the Equality and Human Rights Commission has the power to take enforcement action.
The stated aim of all this is of course to tackle the gender pay gap, which is understandable, but one might question why this remains an issue in the public sector. Following the Single Status agreement in 1997, local authorities were required to conduct an extensive job evaluation programme; the aim of which was to produce a fair and non-discriminatory pay and grading structure for all workers.
While this unfortunately acted as a catalyst for waves of historical equal pay claims, it also ought to have gone some way to addressing gender pay issues for those carrying out equal work.
However, recent ONS data shows that the full-time gender pay gap in the public sector actually widened from 9.5% in 2013 to 11.4% in 2015, which may go some way to explaining why the issue is firmly on the government's radar for public and private sectors alike.
Other than the time-consuming task of collating the information, the main implications of significant pay gaps will be:
Employees questioning their pay levels, which may result in equal pay claims;
Claimant lawyers targeting employees with the potential for equal pay claims;
Negative publicity.
What should councils do to prepare?
It would be prudent to conduct a pay audit and carry out a sample test to check the current gender pay gap. An action plan can then be put in place to narrow the gap and provide narrative for any differences where necessary. Employers will be able to volunteer explanations or further information to contextualise their data, therefore, strategic decisions will need to be made about what supplementary information ought to be published alongside any concerning or anomalous pay gaps.
Benchmarking data with other similar bodies to understand how they compare might also be a useful exercise. For all of the above, seeking professional advice at an early stage is likely to pay dividends.
Jawaid Rehman is a partner in the employment, pensions and immigration team at Weightmans LLP.