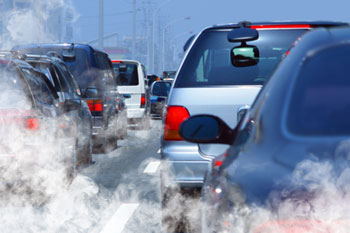 Clean air zones (CAZs) will save lives and inject millions into local economies, an analysis of eight major cities in the UK has revealed.
The new analysis by CBI Economics quantifies the economic benefits of reducing nitrogen dioxide in Birmingham, Bristol, Manchester, Liverpool, London, Newcastle, Portsmouth and Sheffield through the introduction of CAZs.
Commissioned by Clean Air Fund (CAF), the study found that by restricting the most polluting vehicles from entering the worst affected areas, CAZs are projected to deliver an average 18% reduction in NO2 across these eight key cities.
It concluded this could prevent at least 1% of deaths in local populations while injecting millions into local economies by saving lives and reducing illness and days off work due to NO2 exposure.
London could see an additional £48m yearly benefit from the planned extension of the ULEZ in October this year, on top of preventing up to 614 deaths annually.
Manchester's extended CAZ will inject at least £7.1m into the city's economy, compared to the £1.5m projected gain from Liverpool's CAZ, or £1m in Bristol.
In a blog piece introducing the research, Jane Burston executive director at the Clean Air Fund and Rain Newton-Smith, chief economist at the CBI, wrote: 'The message is clear: the further the CAZs stretch and the quicker they are implemented, the greater the gains will be. These are the win-wins we need as we build back better from the pandemic, both in the UK and beyond.'