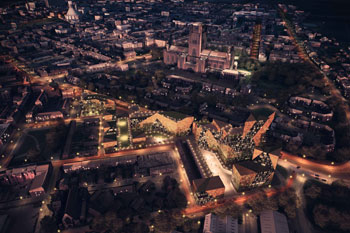 Liverpool is one of five cities taking part in an international project run by Oxford University to help new arrivals integrate.
The two-year programme being run by the university's Global Exchange on Migration and Diversity will draw on experience from Europe and the United States.
Liverpool says it has been chosen because it has had significant migration over the last decade and has a diverse demographic and economic profile.
Cabinet member for housing Frank Hont who will lead the initiative said: 'People understandably get nervous when they see the dynamics of their community changing, and in some parts of the city that has been considerable over the last decade or so.
'Our job is to work with others to help communities through that process, whether their new neighbours are students or others moving here from both home and abroad.
'The Inclusive Cities programme has the potential to help us become a leading city in doing that.'