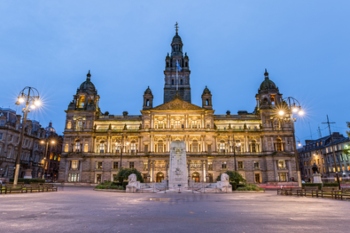 A study has found backing for more mayoral powers to curb carbon emissions in some of the UK's biggest cities.
The survey found 80% of respondents agreed city leaders and mayors should have more powers to cut carbon emissions.
In addition, two out of three people 'strongly or somewhat agree' city leaders and mayors should have a seat at the table during international climate conferences such as COP26.
However, the survey also found fewer than half of those surveyed actually knew what action their city was taking to reach net-zero.
The study commissioned by built environment consultancy Arup surveyed 2,403 people in London, Manchester, Birmingham, Cardiff, Belfast and Glasgow.
Global planner leader at Arup, Richard de Cani, said: 'City leaders need more power to take action now and implement plans that will be effective at reducing carbon emissions in their city.
'Our research shows people see a vital role for their mayors and leaders in tackling climate change, which is why they need greater visibility and a seat at the table at events such as COP26.'