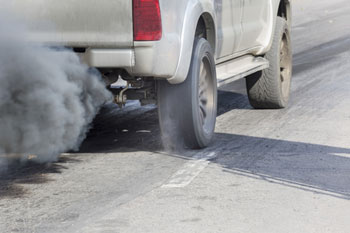 A cross-party alliance of English and Welsh city leaders has called on ministers to bring the ban on new petrol and diesel vehicles forward by 10 years.
The group, representing around 20 million people and including London mayor Sadiq Khan, said bringing forward the current plans to phase out conventionally powered vehicles from 2040 to 2030, is necessary to tackle the nation's growing air quality health crisis.
The group also includes mayors and city leaders covering Bradford, Bristol, Cardiff, Greater Manchester, Leeds, Leicester, Liverpool, Newcastle, Oxford, Sheffield, Southampton and the West Midlands.
Mr Khan's office pointed to research published in April suggesting that phasing out petrol and diesel vehicles would lead to a 30% reduction in pollution in 2030.
Mr Khan said: 'Air pollution is not an isolated problem, it's a national health crisis. Our country's filthy air is shortening lives, damaging lungs, and severely impacting on the NHS. That's why we're bringing together city leaders from across England and Wales to put this at the top of the agenda.
'We have to take bold action, but while we're all doing what we can, we need government support to do even more. Banning the sale of new petrol and diesel vehicles by 2030, providing support to deliver Clean Air Zones in cities and introducing a national vehicle renewal scheme will dramatically improve our air quality and our health.
A longer version of the story first appeared on Transport Network