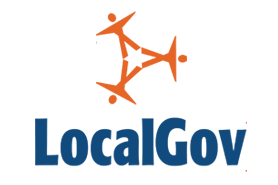 For large cities like Manchester, Liverpool and Birmingham the future looks bright as young, educated professionals move into their centres – seeking affordable houses close to their jobs, hobbies and social life.
Between 2001 and 2011 the number of people living in Manchester city centre has increased by 37% – going hand-in-hand with this influx has been a 44% rise in private sector jobs. For cities of that size things are looking up.
But for the UK's smaller cities the future looks less certain.
Many cities have seen their centres contract – everything from live music venues shutting down to losing high street staples to administration – there have been major difficulties for those cities that fall further down the table. However, we know that cities are the future of living in the UK and across the world – by next year more than half of people in every country, even in less developed regions of the world, will live in urban areas.
So what can be done to help these places that are falling behind other areas? For many smaller cities they are stuck in a Catch 22 situation. Without people in their city centres the private sector are going to be reluctant to invest, however, without shops, bars and businesses the centres are not going to attract people.
There are various ways in which local authorities can help induce change – from the dropping of business rates, stimulating city centre house building, the creation of Business Improvement Districts and an integrated public transport plan.
However, one of the biggest areas that appears to have been overlooked, particularly in smaller towns and cities, is the built environment. As evidence shows, a quarter of people in a YouGov survey said that pollution and poor quality of environment are two of the factors they most dislike about living in urban areas.
Radical changes must be made to deal with the growth of these smaller cities - something that is going to need to move away from the current car-centred thought and much more about the needs of people.
Across the country smaller city centres have been hollowed out with out-of-town developments and American style shopping centres that people drive into and then out of. However, it doesn't have to be like that.
In the early 1960s Copenhagen undertook a plan to reduce car traffic and parking and pedestrianised its traditional main street. In the first year 35% more pedestrians were using the street.
Vast swaths of asphalt that were once dominated by motor vehicles were able to be turned into places for public life to flourish.
Creating an area where people feel comfortable, safe and happy should be at the forefront of city planning - not easing the path of traffic. Public art, furniture and green areas should be prioritised as they were in Amsterdam in the post-war decades.
Instead of taking the route of making it easier for cars public squares, playgrounds and water features took over the vast expanses of space usually given over to cars.
Sara Smith is SEO and content editor at Broxap.