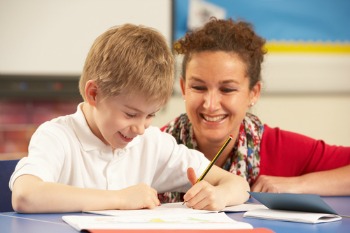 The Church of England plans to open over 100 schools in the next five years in order 'enhance' provision and 'influence' debate.
The Church educates one million pupils in 4,700 schools and has plans to open another 125 schools over the next half decade.
The announcement was made at the General Synod by the lead Bishop for education, Stephen Conway, who was laying out the Church's education strategy and vision.
He said the vision would equip the Church in the current wider education framework 'with the opportunity to shape and enhance our provision and to influence the debate about what education is for'.
He went on to say it would help the Church, 'to open new schools and develop existing schools; and to provide radically new approaches to how we function as a movement for education and train teachers and leaders to share that vision.'
The Rev Nigel Genders, chief education officer for the Church of England said: 'The need to set out our stall in an increasingly fragmented educational scene and where wellbeing of young people is of national concern is clear.
'Through this vision pupils, parents, new and existing schools and teachers will know how aspiring we are for them and how we will best support them in future years.'
Justin Welby, the Archbishop of Canterbury, welcomed the move and described it as 'immensely exciting' and 'outward looking'.
Stephen Evans, campaigns director at the National Secular Society, said: 'The significant changes we're seeing in the country's religion and belief landscape means the Church's role in state education needs to be diminished not expanded.
'In an increasingly secularised society in which church attendances continue to fall, the Church of England knows that running schools is the most effective way, if not only way, for it to reach children and their families with its message. Handing over vast swathes of publicly funded education to religious organisations may serve the Church, but it's hard to see how it serves families who aren't interested in religion yet are finding it increasingly difficult to secure a secular education for their children.
'The Government is allowing the Church to utilise Britain's education budget to assist it in its mission. It should instead be creating additional school places in secular and inclusive schools that are equally welcoming and respectful of all pupils, irrespective of their faith backgrounds.'