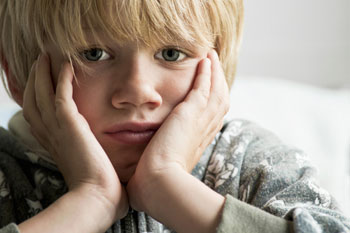 Council spending on crucial services that help stop children reaching crisis point has almost halved over the last decade, new research has revealed.
A report published by the UK's leading children's charities reveals that between 2010 and 2020 local authorities in England reduced spending on early intervention services from £3.6bn to £1.8bn.
The research, carried out by Pro Bono Economics, estimates that Government funding available to councils for children's services fell by 24% from £9.9bn to £7.5bn in real terms between 2010/11 and 2019/20.
The charities who commissioned the research – Action for Children, Barnardo's, The Children's Society, National Children's Bureau and NSPCC – warned that local authorities are stuck in a 'vicious circle'. A lack of funding means councils are forced to cut services, which means they are more reliant on expensive crisis interventions and care placements.
The research shows overall spending on all children's services between 2010 and 2020 fell by £325m, despite there being a 4% increase in the number of young people across the country.
The most deprived councils in the UK reduced early intervention spending by an average of 59% between 2010 and 2020, while in the least deprived local authorities the fall was limited to 38%.
Late intervention spending has also surged between 2010 and 2020, from £5.7bn to £7.6bn, a 34% increase. Part of the reason for this is the rising expenditure of supporting children in care, with average annual costs increasing from £53,000 to £64,000.
It is estimated that since 2010 a thousand children's centres and 750 youth centres have been forced to close.
This research follows a study published by the TUC that found over a million children of key workers are currently living in poverty.
'It is the human costs of these funding cuts that are really worrying,' said Mark Russell, chief executive at The Children's Society.
'Behind the figures showing increased numbers going into care and becoming subject to child protection measures are heart-breaking stories of children facing sometimes horrific risks inside and outside the home, including neglect, abuse and exploitation.
'We have heard of families being refused support because their problems were not 'bad enough' or their children were not going missing from home often enough.
'There is a real risk the situation will get even worse following successive lockdowns which have increased vulnerability among many children and young people and exposed them to new dangers.'
Imran Hussain, director of Policy and Campaigns at Action for Children, commented: 'It's a moral disgrace and an economic waste that children are left to come to harm before they're given the help they need.
'An approach centred on firefighting crises is not a strategy that protects children. We will only be able to genuinely start preventing children coming to harm when we overhaul funding of early intervention services and can act quickly.'
The Local Government Association (LGA) has called for a cross-government strategy to ensure that children and young people are at the heart of the post-pandemic national recovery.
Commenting on the findings of Pro Bono Economics, Michelle Lee-Izu, corporate director, Development and Innovation at Barnardo's said: 'For many years, local authorities have been forced to make tough decisions, with rising demand for services and reductions in available resource.
'As a result too many vulnerable children are having to reach crisis point before they can access support.
'It is critical that children can access the right services at the right time to give them the best possible chance of a positive future.
'Helping children and families early must be at the heart of the Government's strategy for "levelling up" and at the heart of spending decisions to be made this autumn.'