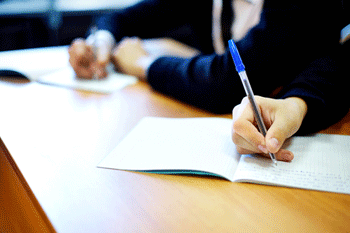 Somerset County Council has come under fire for 'inadequate' children's services following an Ofsted inspection.
Ofsted's first multi-remit focused inspection found 'too many' services were judged 'inadequate' across the county, with a third judged less than good.
The report said that while education standards are improving, none of the children's homes inspected were judged 'good' or better and two children's centres serving over 13,500 were judged inadequate.
Bradley Simmons, Ofsted's regional director for the South West said: 'The council deserves credit for its role in improving the performance for primary and secondary children from both disadvantaged backgrounds and the most able students.
'However, it is disheartening to see that the most vulnerable children, young people and families who rely on crucial services for care and support are being let down.
'Urgent action is required if the council is to secure timely and effective arrangements for the safety and wellbeing of children living in the county.'
The watchdog has called on the council to improve the consistency and quality of care of its children's homes and improve safeguarding of children.
Somerset County Council said it welcomed the report and would make urgent improvements where necessary.
Cllr Frances Nicholson, cabinet member for children's services, said: 'Everyone knows much improvement is needed urgently in many areas, but it's important also to recognise the positives. We have put a lot of effort into supporting improvements in primary schools and that is making a difference for children. Our PRUs are doing well and I am pleased to note the strengths of the FE college inspected.'
The council added it had already decided to close both of the children's homes judged to be inadequate before the inspection took place and is working with the children's centres featured in this report to implement improvements.