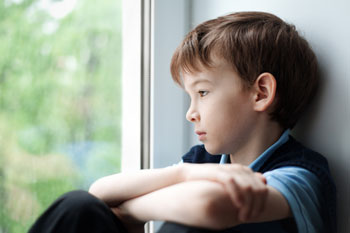 The number of referrals to specialist children's mental health services has increased by 26% over the last five years, an education think tank has revealed.
The Education Policy Institute (EPI) has used the responses to Freedom of Information (FOI) requests sent to providers of child and adolescent mental health services (CAMHS) to assess the state of children's mental health services.
The FOI responses show that children's mental health services have experienced a 26% increase in the number of referrals, indicating that services are coming under increasing strain.
They also reveal that one in four children (24.2%) referred to specialist mental health services were rejected in 2017/18. This amounts to 55,800 children, although the EPI warns the real figure is likely to be higher because a number of providers did not disclose referral numbers.
The most common reason for referrals being rejected was that children's mental health conditions were not serious enough to meet the eligibility criteria for treatment. This included young people who had self-harmed or experienced abuse, according to the EPI's findings.
Most providers do not follow up with children who have been unable to access treatment.
The think tank also found that many areas across the country did not have sufficient alternative services for young people who have not been accepted for treatment.
A quarter of local authorities have phased out vital support services, including school-based mental health services, family counselling and support for those living with domestic abuse.
The responses to the Education Policy Institute's FOI requests also revealed the average median waiting time for children with mental health problems was 34 days in 2017/18. For those who were accepted it was on average 60 days wait to receive treatment.
The EPI also said that many children's mental health providers did not provide basic information on access to services — a fact they warned 'greatly obscures' our understanding of the state of services in England.