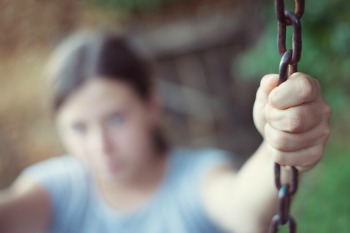 Local health bodies are diverting new funding received for children's mental health services to other priorities, new research has revealed.
A freedom of information request to 199 Clinical Commissioning Groups (CCGs) by charity YoungMinds found only 36% increased their children's mental health services spend during 2015-16.
Nearly two-thirds (64%) of CCGs responded that they used some or all of the extra money to backfill cuts or to spend on other priorities.
The charity also found a similar pattern for the 2016-17 financial year. Only half of CCGs who responded increased their Child and Adolescent Mental Health Services (CAMHS) spend to reflect their additional Government funds.
The other half said they were using some or all of the extra money for other priorities.
'After years of cuts, the government's recent investment in children's mental health services was hugely welcome, and we should now be witnessing significant improvements across the country,' said Sarah Brennan, chief executive of YoungMinds.
'But the reality is that the situation varies enormously from one area to the next. While some CCGs have made big increases in their spending, it's deeply concerning that so many others are using some of the new money to backfill cuts or to spend on other priorities.'
YoungMinds' research also revealed fewer than half of the CCGs who responded were able to provide full information about their CAMHS budgets, a fact Ms Brennan described as 'alarming'.
'If they aren't properly tracking how much money they are spending, it is impossible to say whether services are improving,' she said.
Responding to the charity's findings, the chief executive of NHS Clinical Commissioners Julie Wood said: 'Clinical commissioners are serious and ambitious about improving mental health services and achieving parity of esteem for patients, carers and local populations.
'Mental health trusts provide invaluable and critical services but mental health service provision is wider than this and it is the overall picture of mental health services which matters.'
'The commitment that CCGs have towards improving mental health and the investment that they are making is real but it is a fact that they are working in an incredibly financially challenged climate, with a number of high priority and competing demands on their budgets,' Ms Wood continued.
She also reiterated a call made earlier this year for the Government to ring-fence the additional funding for children's mental health announced in the March 2015 Budget, 'so that there would be no pressure to invest this money in anything but providing high-quality services for this group.'