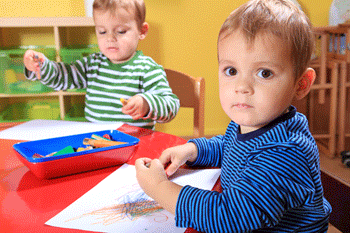 An estimated 300,000 children across the UK unhappy with their lives, a children's charity has warned in its annual state-of-the-nation report.
The Children's Society's annual review of young people's well-being finds almost 7% of 10 to 15 years olds in the UK – the equivalent of 306,000 children – are not happy with their lives overall.
This marks a significant decline in children's happiness over the decade. According to the charity, an estimated 173,000 children were unhappy with their lives 10 years ago.
The Children's Society's report also revealed that children who aren't happy with their lives at 14, are much more likely than others to have symptoms of mental health conditions by the time they're 17, including self-harm or even suicide attempts.
'It's deeply distressing to see that children's well-being is on a ten-year downward trend and on top of this a number of young people have not coped well with the pandemic,' said Mark Russell, chief executive at The Children's Society.
'Children's happiness with their lives has the potential to have far reaching consequences, and has been linked to their attainment and mental health as well as their safety and hopes for the future.'
The charity also found that the proportion of boys dissatisfied with their appearance has jumped from one in 12 to one in eight (8% to 13%) over the last decade, while the proportion of girls unhappy is more similar to a decade ago at one in seven (from 15% to 16%).
The proportion of children unhappy with their school lives has leapt from one in 11 (9%) 10 years ago, to one in eight (12%).
The report suggests most children have coped relatively well with the disruption of COVID, but it also found that 4% of 10-to-17-year olds – equivalent to an estimated quarter of a million – have struggled.
Mr Russell commented: 'We cannot allow these worrying trends to get worse and, as we begin to emerge from the pandemic, it seems clearer than ever that we need a bold and ambitious vision for childhood in England.
'At every level, all work with children and young people should have the explicit aim of improving their well-being. From Cabinet-level leadership and close monitoring of children's well-being by national government to really get to grips with how young people are feeling, right down to local early support services for mental health and social care in every community. It's time to act now to protect children's futures. They are worth the investment.'