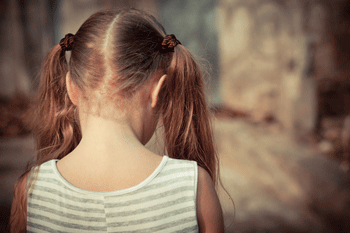 A children's charity providing financial support to children in crisis has reported the number of grants it awarded to families affected by domestic abuse rose by a quarter between 2015 and 2016.
Buttle UK, which published the figures yesterday at The Anchor Project Conference, also awarded over £1m to those families affected by domestic abuse last year alone.
The figures also revealed that in 2016 nearly 10,000 children who applied to Buttle UK for financial help had been affected by domestic abuse – out of these 3,384 children were aged four or under.
According to the charity, this represents an increase of 37% on the number of cases in this age group compared to the year before.
Buttle UK, along with the City of London Corporation's charitable funder, City Bridge Trust, is currently piloting a scheme called The Anchor Project to look at innovative ways to help children in families suffering from domestic abuse.
Traditionally many professionals operating in the sector assume that children's needs can be met by addressing those of the mother. However, Buttle UK has designed a grant programme to specifically help the children.
Gerri McAndrew, CEO of Buttle UK, said: 'Our findings are clear — domestic abuse is an extensive and largely under-reported problem across the UK.
'Support services often assume that a child's needs are met by addressing the needs of the abused parent — this is clearly not the case.
'The increase in grant applications show us that the specific issues that children face in these situations are not being identified and met by existing care support. Children themselves need to be seen as a central part of the issue.
'We believe that this is the tip of the iceberg. It is estimated that 20% of children in the UK have been exposed to domestic abuse, but there has been very little published data in this area.'