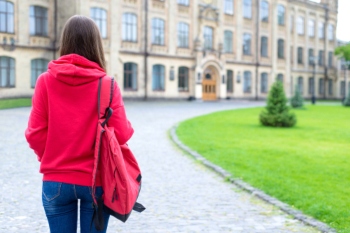 Children are not as safe as they should be from sexual abuse in residential schools, a damning new report has warned today.
Published by the Independent Inquiry into Child Sexual Abuse, the report found some schools are reluctant to report child sexual abuse by staff and pupils, with many responding inadequately to allegations.
The inquiry examined incidents of child sexual abuse and other safeguarding concerns at 13 schools, as well as evidence about eight schools which are no longer operating.
It found that despite changes and improvements to safeguarding over the past two decades, there are still 'shocking and horrific' instances of child sexual abuse in schools.
Many of these schools had headteachers who found it inconceivable that staff might abuse their positions of authority to sexually abuse children, with some staff more focused on protecting the school's reputation than protecting the children.
Chair to the Inquiry, Professor Alexis Jay, said: 'Poor leadership frequently left staff unaware of how to respond to concerns about sexual abuse or too afraid of potential consequences to act. In some cases, it was clear that protecting the reputation of the school was prioritised over the protection of children from sexual abuse - this is a recurring theme in very many of our reports.
'Day and residential schools play a key role in keeping children safe from harm, but despite 20 years of enhanced focus on safeguarding they are not as safe for children as they should be. This must change. The seven recommendations in this report must be implemented to vitally improve the current systems of child protection in schools.'
This report makes seven recommendations including setting nationally accredited standards and levels of safeguarding training in schools, and reintroducing a duty on boarding schools and residential special schools to inform the relevant inspectorate of allegations of child sexual abuse.
Richard Scorer, head of abuse at Slater and Gordon, said: 'This report confirms that despite countless scandals, safeguarding in our schools is still not fit for purpose. There are major issues with vetting and barring, whistleblowing, response to allegations, inspection, governance and training.
'The inquiry's recommendations are welcome so far as they go. However the key change we need is mandatory reporting of known or suspected abuse to the authorities, backed up by the criminal law - this is the best and ultimately the only effective way to ensure children are kept safe. We urge the inquiry to recommend mandatory reporting in its final report.'