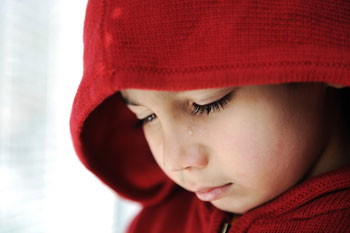 New research from a children's charity has revealed that young people are paying the price of Government cuts in crisis support, with many parents struggling to afford food and clothing.
Crisis support schemes offer crucial help, such as shopping vouchers, electricity meter top-ups, white goods and cash grants, for struggling families.
However, according to a new report from The Children's Society, the number of people receiving crisis support from national or local government has plummeted by 75% over the last six years.
In 2013 the Government devolved responsibility for providing this support to councils and then stopped providing a separate cash grant for these schemes in 2015.
In their report Nowhere to Turn, The Children's Society found that in 2012/13 there were 1.3 million applications to the Government for crisis support, of which 737,000 were successful.
Under council-run schemes, applications for the same kind of support fell to 320,000 in 2015/16, of which 208,000 were successful, and to 284,000 in 2017/18, of which just 187,000 qualified for help.
The charity estimates that more than a quarter (27,000) of the near 100,000 applications which were turned down last year were from families with children.
The fall in applications reflects strict eligibility criteria introduced by cash-strapped councils, the charity argues.
This criteria might include requirements to have explored accessing a food bank or borrowing from relatives or a commercial lender, and to receive out of work benefits in order to have a chance of support.
Councils spent £41m on the schemes last year—less than a third of the £130m the Government suggests they should, and a fraction of the £267m that was spent under the equivalent parts of the old scheme in 2010/11.
Between 2015/16 and 2017/18 two thirds of councils cut spending on the schemes and nearly one fifth have slashed spending on them by more than half.
Nick Roseveare, chief executive at The Children's Society, said many families were struggling against a backdrop of rising in-work poverty, Universal Credit delays, the benefits freeze, and the growing gap between private rents and housing benefit.
'At a time when families need support more than ever this vital source of help is drying up,' he said.
'An unexpected event like a broken boiler or long-term sickness, can tip a family into crisis and this kind of support can be the difference between them keeping their heads above water or drowning in debt and ending up hungry or homeless.'