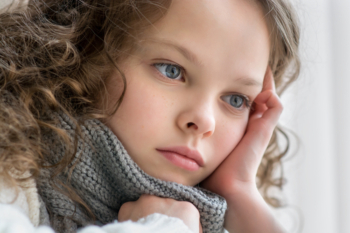 An estimated half a million more children are having their lives 'limited by poverty' today than at the start of the decade, the UK's leading child poverty coalition has revealed.
The End Child Poverty coalition has published research which reveals the council areas facing the highest levels of child poverty and warned it is becoming the 'new normal' in parts of Britain.
Tower Hamlets came out top of the list with 56.7% of its children growing up in poverty, with Newham (51.8%) and Hackney (48.1%) coming in second and third respectively.
The research, which was carried out by Loughborough University, found that child poverty was highest in big cities, particularly London, Birmingham and Greater Manchester.
Islington (47.5%), Blackburn with Darwen (46.9%), Westminster (46.2%), Luton (45.7%) and Manchester (45.4%) were also highlighted as areas with high levels of child poverty.
Anna Feuchtwang, chair of the End Child Poverty coalition, places the blame largely on Government cuts.
'We know what causes child poverty and we know how to end it,' she said.
'We know that the income of less well-off families has been hit by severe real-terms cuts in benefits and by higher housing costs. And we know that work alone does not guarantee a route out of poverty, with two thirds of child poverty occurring in working families.'
'Yet in many areas growing up in poverty is not the exception it's the rule with more children expected to get swept up in poverty in the coming years, with serious consequences for their life chances,' Ms. Feuchtwang continued.
'Policymakers can no longer deny the depth of the problem or abandon entire areas to rising poverty. The Government must respond with a credible child poverty-reduction strategy.'