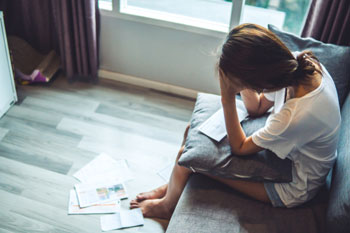 Thousands of people in Scotland have racked up £6.8m in council tax arrears, a charity has warned.
New analysis by Citizens Advice Scotland found the average council tax debt is over £3,000, almost three times the average council tax bill.
The charity is warning of a council tax debt 'explosion' in 2021 once payment protections and the furlough scheme ends.
CAS financial health spokesperson, Myles Fitt, said: 'Citizens Advice Scotland would like to see those who have fallen into council tax debt solely because of an economic consequence of COVID-19 be given some sort of help. This could be through the Scottish Government undertaking to meet the costs of writing off such debt, the establishment of a Council Tax Hardship Fund, or through the long-term continuation of supportive forbearance by local authorities.
'CAS also supports greater awareness the Council Tax Reduction scheme which helps those struggling to meet on-going bills and which could for some provide backdated payments.'