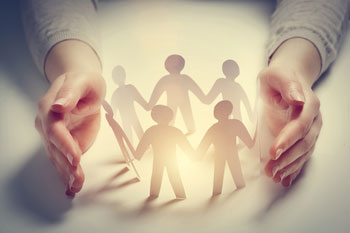 England's directly-elected mayors should create a 'new golden age of civic philanthropy' by attracting donations to their cities, charity says.
The Charities Aid Foundation (CAF) has written to England's 23 new mayors with a call for them to play a leading role in attracting donations from philanthropists and businesses.
A new paper from the charity - Chain Links: how mayors can build a culture of philanthropy - recommended mayors establish a Mayor's Fund to attract donations for addressing local challenges and issues.
The Mayor's Fund is a model that is already in use in London and Greater Manchester.
The charity also recommends mayors publish a philanthropy strategy and appoint a philanthropy liaison that could develop relationships with potential philanthropists and local charities.
'Philanthropy played a huge role in the development of many of the UK's great towns and cities,' said Rhodri Davies, programme leader of the giving thought policy programme at CAF.
'There has also long been a close relationship between the role of local mayors and that of civic philanthropists.
'The introduction of directly-elected mayors in the UK thus offers a real opportunity to breathe new life into civic philanthropy, which has long been in decline.
'By championing local giving and putting in place the right structures and strategies, mayors have a golden opportunity to embrace the generosity of people and business to help address local issues.'