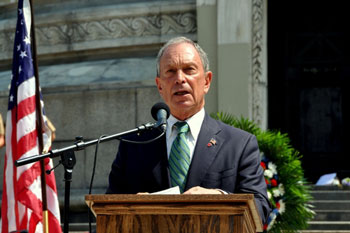 There has been a great deal of political focus in recent years on trying to address the challenges facing our towns and cities. It is widely recognised that many areas of the UK have suffered, as the traditional industries which fuelled their growth have declined. At the same time, a North-South divide has opened up as wealth and employment become increasingly concentrated in London and the South East.
Policy initiatives like the 'Northern Powerhouse' and the 'Midlands Engine', as well as the various moves towards devolution of power to local areas, have all sought to provide answers to this problem.
But one element that has been noticeably absent from any of these discussions is philanthropy. It played an integral role in the success story of many of our great towns and cities; which we can still see in the legacy of civic buildings and institutions built using private donations, and which form the backbone of many urban areas. However, as the fortunes of these areas declined, so too did the culture of giving within them, and it has not yet re-emerged.
Yet now there is a real opportunity to change this, and to develop a modern culture of civic philanthropy which rivals that of the Victorian era without seeking to replicate it. This could support the revitalisation of our towns and cities and help them adapt to meet the challenges and opportunities of the future. CAF's new project 'Giving for the City' will explore what we need to do to make this vision a reality.
One group of people who can play a key role are mayors. Local mayors have long had an important, albeit often largely ceremonial, function as civic leaders and identifiable figureheads for towns and cities. The introduction of new directly-elected mayors, however, brings new opportunities. In our new paper Chain Links we look at what those opportunities might be and the role that mayors can play in developing a culture of civic philanthropy.
We argue that although the policy and spending powers of elected mayors may often be quite limited in reality; they can wield significant soft power. One way they can capitalise on this is by acting as a focal point for the development of local philanthropy, and thereby attracting far greater resources to address the challenges facing their area.
There is a rich tradition of 'philanthropist mayors' in the UK: individuals who combined the role of mayor with being recognised philanthropists. The archetype is Dick Whittington: in addition to being a much-loved fairy-tale character, he was also a real 15th century merchant who served three terms as London mayor and left a vast sum to charity when he died. He was followed in the 19th and 20th centuries by figures like Andrew Barclay Walker in Liverpool, Joseph Strutt in Derby and Henry Hart in Canterbury.
The model of the philanthropist mayor is not confined to the past, however. Perhaps the most famous of them all is the former New York mayor and billionaire philanthropist Michael Bloomberg (pictured above), who revolutionised the use of the mayoral office as a tool to drive philanthropy, and has continued to use his giving to support other mayors through his Mayors Challenge Fund.
Of course, we can't (and shouldn't!) demand that all mayors are independently-wealthy philanthropists. But there are other ways in which they can support the development of philanthropy through their office, which we explore in our paper. This includes developing and publishing a philanthropy strategy for their local area, which outlines a narrative about the role of giving and practical ideas for how the Mayor can work with local donors, funders and charities to coordinate activities around shared goals.
There are some good examples of mayors already working to develop philanthropy. One popular approach is to set up a dedicated Mayor's fund. The most well-known (and sizeable) of these is in New York, but similar funds have been set up in other US cities and we have also seen the approach being used here in the UK. The Mayor's Fund for London has been around since 2009, and new Greater Manchester mayor Andy Burnham announced shortly after taking office that he was launching a fund to raise donations to tackle homelessness. However, there is still plenty potential for creating new mayoral funds, and increasing the scope and size of existing ones.
Another interesting approach being used in some places in the US is to create a specific role for a 'philanthropy liaison', who can act as a focal point for interaction between the Mayor's office, local funders and charities. This takes dedicated resources, but the evidence suggests that it can be a very effective way of leveraging more philanthropy: an analysis of the philanthropy liaison for the Governor of Michigan found that it had brokered more than $100m in 10 years.
We hope the examples outlined in our paper will spark ideas and enthusiasm about the potential role that mayors can play in nurturing a new culture of civic philanthropy. Mayors should play this role. Not just because it is a nice thing to do, but because it represents a genuine opportunity - at a time when resources are scarce - to bring together money from private, public and philanthropic sources to address the challenges facing our towns and cities, and to help them grasp the opportunities on offer in the changing political, economic and technological landscape of the coming decades.
Rhodri Davies is programme leader for Giving Thought at the Charities Aid Foundation.