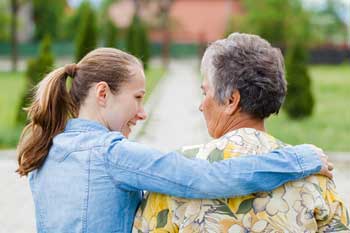 The Government has been urged to amend legislation to ensure carers are exempt from the benefit cap following a High Court ruling two months ago.
Carers UK have criticised the Department for Work and Pensions (DWP) for failing to issue new guidance after a judicial review ruled that the benefit cap 'unlawfully' discriminates against disabled claimants and their carers.
Heléna Herklots, chief executive of Carers UK, said: 'The benefit cap places a further strain on the incomes of carers, many of whom are already facing serious financial hardship and struggling to make to ends meet as a result of their caring role. People who are providing full-time care to a loved one are finding it near-on impossible to cover the extra costs of the benefit cap.'
The charity said 1,400 carers are already affected by the benefit cap, and this figure will only increase when the cap is lowered further in April 2016.
Ms Herklots added: 'Subjecting those who provide unpaid care to the benefit cap is unfair and inconsistent with the Government's own aim for the policy.The DWP must act now to enforce the High Court's decision and amend legislation to ensure carers are no longer penalised by this unfair policy.'