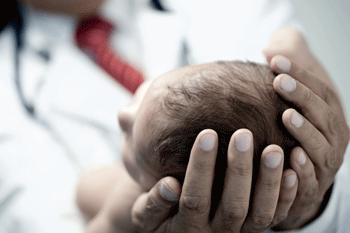 Almost half of councils are failing to routinely inform children's centres about new births in their area, a new report by The Children's Society charity has found.
The Right Start report said this was in breach of government guidance, though 60% of local authorities claimed they were unable to obtain the information from the health service.
Chief operating officer at the charity, Val Floy, said: 'The first years in a child's life are critical in supporting school readiness, learning and development, and family relationships, and we know early education and support is particularly important for children from disadvantaged backgrounds.
'By withholding vital data about new births, councils and health services are preventing children's centres from fulfilling their core purpose to support children in their early years.
'The authorities should do the right thing and give children's centres the information they need to do their job.'
The charity warned the lack of data sharing could mean vulnerable families remained unaware of the support and services available to them, including parenting programmes, debt advice and free early education.