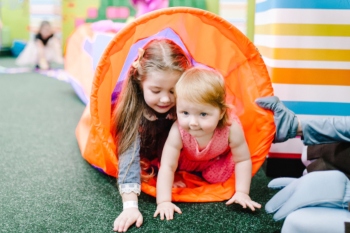 A new report has warned that 4.3 million parents are missing out on early years support services despite needing help.
Research by Action for Children shows 82% of parents with young children in England have been unable or have struggled to access services such as child development and parenting support.
It found that even before the pandemic, 22% of the parents said services were completely unavailable within their local community, increasing to 27% after the onset of COVID-19.
The charity said that more than three quarters of parents who couldn't access these services are worried about the impact on themselves or their child.
It is calling for the spending review to include funding to deliver a minimum service guarantee of early years services.
Imran Hussain, director of policy and campaigns at Action for Children, said: 'Family life has been hugely disrupted since the pandemic hit and today's report shows vital lifeline services which were already stretched, may be 'out of reach' for most parents, leaving them to struggle alone. We know from our own frontline services that helping families as early as possible is more effective in the long-run so investing in high quality centres and hubs in every community should be a core part of the 'levelling-up' agenda.
'The Government's manifesto commitment to family hubs is an opportunity to ensure all parents and young children get the support they need to thrive. We urge the chancellor to take urgent action in next month's spending review to ensure councils can deliver a minimum service guarantee for parents and young children so all children get the best start in life.'