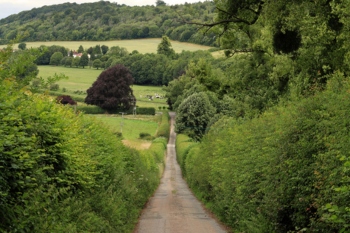 The Government should set a target of increasing the hedgerow network by 40% by 2050 to create thousands more jobs and boost the economy, according to a countryside charity.
New research from CPRE shows this target would create over 25,000 more jobs in hedgerow planting and maintenance. It also shows that for every £1 invested in hedgerows, as much as £3.92 is generated for the wider economy.
The charity said the Government has already set clear targets to increase tree planting and should do the same for hedgerows to help meet its net-zero carbon targets.
Crispin Truman, chief executive of CPRE, said: 'It is almost impossible to define the enormous value of our hedgerow network – just as our arteries and veins supply our bodies with nutrients and oxygen, the UK's hedgerow network defines many of our rural landscapes and must remain healthy to benefit villages, towns and cities. Our research shows that investing in our hedgerows is a win-win for climate and people in both the countryside and urban areas.
'Sadly, half of our precious hedgerows have been ripped from the landscape since the Second World War and we've seen a huge decline in nature and soaring carbon emissions. There is a lot of work to do. Local authorities can support community groups to plant more hedgerows while farmers can help by letting hedgerows grow taller, and bushier.'
Research by CPRE found around half of England's hedgerow has been lost since the Second World War.