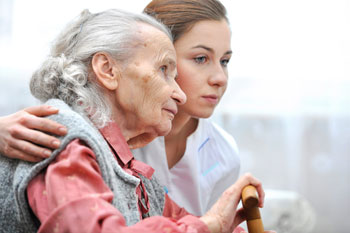 Campaigners have called on councillors to back a call for free personal care for the over-65s.
Independent Age says the current 'broken' system fails to meet the needs of more than 1.4 million older people, often providing poor or limited care yet costing local government billions of pounds every year.
The charity points out that free social care is already available in Scotland and argues that the cap on social care costs proposed by the Government at the last General Election will not help 90% of older people and will do nothing to invest in the quality of care.
It says the policy would be extremely popular, pointing out that a recent poll found three quarters of adults aged 18-64 want free personal care for all older people and 69% would be willing to contribute more to fund it.
George McNamara of Independent Age, said: 'Free personal care will increase accessibility to the support that older people want and need. It can be delivered at a similar cost to the Government's poorly targeted, high cost, cap on care costs, which will only benefit around 20,000 older people.
'The growing support for free personal care by the public, health and care leaders and parliamentarians shows how this policy could deliver the transformation in social care that is desperately needed.'