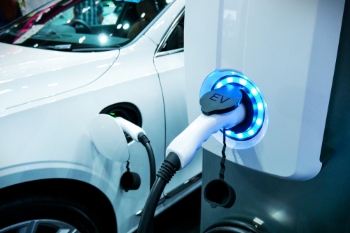 A charge point operator has warned of a £1.5bn shortfall in Government electric vehicle infrastructure funding and called on the private sector to step in.
Liberty Charge said the Government's £450m Local Electric Vehicle infrastructure (LEVI) fund falls short of real-life costs.
In total, the Government has committed just under £1.5bn in funding for rapid and transit charge points across the UK. However, the firm believes this is just half of what it will cost to install the 300,000 public charge points needed to electrify the UK and could leave Britain at risk of missing its net-zero goals.
Neil Isaacson, CEO of Liberty Charge, said the private sector should and can handle the funding gap needed to meet charge point targets.
'Local authorities urgently need more resources and funding to boost electric vehicle infrastructure, if the UK is to meet the deadline it has set itself of ending sales of new petrol and diesel cars by 2030,' he said.
Liberty Charge warned that local authorities are 'chronically under-resourced' when it comes to EV infrastructure.
Just 14% of councils have dedicated EV infrastructure resources, 3% have none at all. On average, three people work a collective 15 hours per week each on planning, commissioning and implementation. That's less than half a full-time employee devoted to EV infrastructure rollout.
'I understand they're under-resourced, but the Government will need to go further and faster if it's really serious about hitting its net-zero target,' Mr Isaacson added.
This article first appeared on LAPV.