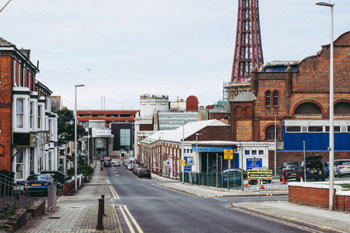 A council-run children's home in Lancashire has closed down after an Ofsted inspection rated it as 'inadequate'.
Inspectors found that children in the home on Bispham Road, Blackpool had caused damage to the building and the police were regularly called to deal with serious incidents.
They also found that bullying was rife and young people had gone missing.
'The home has been chaotic for a number of months. Staff have spent their time trying to manage continual serious incidents,' read the Ofsted report.
Cllr Graham Cain, Blackpool Council deputy leader, said they were 'concerned' that Ofsted had found 'inadequacies' at the home.
'When we received the feedback immediate action was taken to address the core concerns that were highlighted and as there are no children currently living at the home we are taking the opportunity to incorporate the service in to a full review of our residential services for children and young people.'