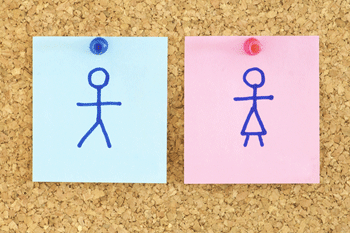 The centenary of women's suffrage will be a 'missed opportunity' unless barriers to political participation are removed, say campaigners.
A coalition of campaigning charities today called on the Government to do more to actively encourage women's political participation to mark the one hundredth anniversary of women winning the right to vote.
The UK parliament ranks 39th in the world for women's representation because only 32% of MPs are women.
This level of underrepresentation is also reflected at the local level where 33% of councillors and just 17% of council leaders are women.
To remedy this the Government and parties should set clear targets, adopt an action plan and act to remove barriers to women's political participation, said the newly-formed Centenary Action Group (CAG).
'Increasing women's participation in politics is critical. It is a central tenet of the UN Global Goals (Goal 5),' a statement from CAG said.
'All countries are aiming for these goals, but most countries, including the UK, are still falling short. In the centenary year of women winning the right to vote, it's time for action.'
In 2015, the United Nations adopted 17 Global Goals to end extreme poverty and build a better world by 2030. Goal 5 was, 'Achieve gender equality and empower all women and girls.'
'Increasing the number of women in Parliament is not only a matter of basic human rights and equality, but is also necessary at a time when voter participation is low, and politics is reaching a crisis of credibility,' said the CAG statement.
'Women in politics face an extraordinary amount of abuse, especially on social media, partly because they speak up but also simply because they are women. This discourages women from participating in political debate.
'From the work undertaken towards women's political participation the world over, there is clear evidence that the more diverse the decision makers are, the more widely power is spread — and the less room there is for abuse and discrimination.
'It also makes it more likely that decisions made will benefit everyone, including the most marginalised women and girls in the UK and beyond.'