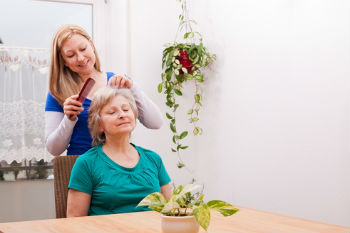 The Government has confirmed carers in receipt of Carer's Allowance are to be exempt from the benefit cap.
Minister for work and pensions, Lord Freud, last night confirmed carers will be exempt from the cap, following a High Court ruling that the policy was 'unlawfully discriminating' against disabled people and their carers.
The announcement has been hailed as a 'significant victory for carers' by Carers UK, who has been campaigning for the changes since 2010.
Heléna Herklots, chief Executive of Carers UK, said: 'By changing the law to exempt carers who receive Carer's Allowance from the benefit cap, the Government has shown that it recognises both the valuable contribution that carers make to society and that the benefit cap unfairly penalises carers – many of whom are already facing significant financial hardship as a result of their caring role.
'The government's response goes one step further than complying with the recent High Court judgment, by exempting all carers on Carer's Allowance from the policy.'