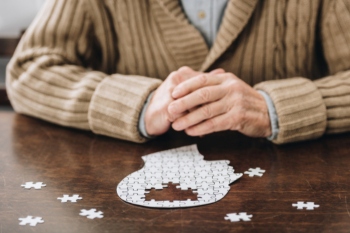 The health and care levy will fail to help thousands of people living with dementia until at least 2023, MPs have warned today.
A new report from the Health and Social Care Committee said the levy provides insufficient funding for social care over the next three years.
The committee found 200,000 people with moderate and severe dementia in England do not get any kind of funded or professional support.
It is calling on the Government to ensure the White Paper sets out clear guidance on the care and support dementia sufferers and their carers should receive.
Committee chair Jeremy Hunt said: 'People living with dementia face catastrophic costs for social care but even though the new levy is welcome, their families will continue to remain unprotected until 2023 at the earliest.
'The extra funding announced in the Budget for local authorities is welcome but it's not clear how much will be set aside to support the growing costs of providing social care.
'Fundamental reform of the social care system must be tackled by the Government in its promised White Paper and until we see warm words turned into action, families living with dementia will continue to face an unbearable situation.'
A Department of Health and Social Care spokesperson said: 'Dementia can have a profound and lasting impact on people's lives and we are determined those affected get the best care and treatment possible.
'It is one of the reasons we are committed to delivering world-leading social care across the country, and are investing an additional £5.4bn over three years to reform the system and help more people. After this period we expect the proportion of funding from the new health and social care levy going to adult social care to increase significantly.'