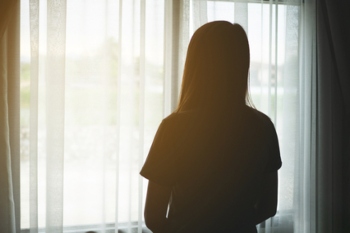 Many young people leaving the care system are being forced to live in unsafe and unsuitable accommodation, a charity has warned today.
A new report for Barnardo's found young people leaving care are often placed in very poor-quality housing or shared accommodation where there is antisocial behaviour and drug and alcohol problems.
The majority of those interviewed by the charity said they had little or no choice about where they moved after leaving care, with some ending up on the streets or sofa-surfing due to feeling unsafe or unwell from damp and mould.
In contrast, a poll for the charity found 71% of young people received a lot or a fair amount of support from their parents when they first moved out of the family home.
Barnardo's chief executive, Javed Khan, said:?'Having a safe and stable home is one of the most important factors in helping care leavers to recover from past trauma, gain qualifications and secure stable employment. Yet our research has demonstrated that care leavers are too often expected to live in conditions that are unsuitable and at worst unsafe.
'Some care leavers have no choice but to share with people who have drug and alcohol problems, while others are placed in housing with mould and damp that severely affects their health. In the worst cases, the place they are expected to call "home" feels so unsafe that they end up on the streets.'
The charity is calling on the Government to make it easier for young people to stay with their foster carers until the age of 21, provide robust quality standards for semi-independent accommodation, and increase the home grant to £4,000.