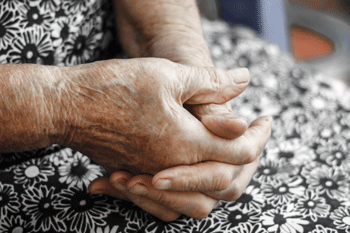 The annual cost of a care home for elderly people has risen to over £30,000 a year for the first time, increasing ten times faster than pensioner incomes, new research has revealed.
The five-year study by Prestige Nursing + Care found on average pensioners can only fund less than six months' care, leading to an annual shortfall of £16,500.
According to the research this shortfall has increased by 9% in the past year alone, and is up 16% since 2012.
Jonathan Bruce, managing director of Prestige Nursing + Care said: 'Cuts to social care now also mean the vast majority of people will have to find the funds to cover the cost of care themselves, which makes it more important than ever that people start to plan their care in advance. The lack of awareness of these issues, and appetite to tackle them, illustrates the need for a sensible and mature debate on the value our society places on care.
'Those with assets below the means testing threshold will continue to be supported through local authority funding, but this research highlights the escalating costs for those above the threshold as the low interest rate environment leads to reduced monthly income as care costs escalate.'
According to the research, London has overtaken the East of England to have the most expensive care homes at an average of £38,896 per year. The capital has also seen the biggest increase in the shortfall between income and the cost of care over the past year.
The report also found that home care could save more than £20,000 a year when compared to the cost of a care home, which is nearly £5,000 less than the average pensioners' income.
Jonathan Bruce added: 'The challenge of paying for care in later life needs a broad range of options, of which access to home care is a fundamental part of the solution. Particularly for those with lesser care needs, home care is a much more financially attractive option that potentially offers huge savings.
'People with complex health and medical conditions can also be treated at home – so this option can be used widely, helping to ease the burden the ageing population places on the NHS.'