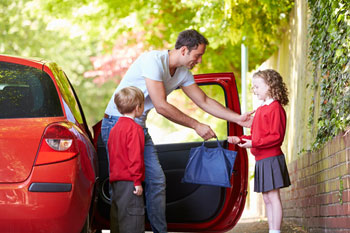 More than 1,000 nurseries in England are within 150m of roads that break legal limits for air pollution, according to environmental campaigners Greenpeace.
The findings come just days before the Government is expected to publish a revised plan to tackle air pollution after the previous one was deemed inadequate by the High Court.
Greenpeace says scientific studies show high exposure to polluted air at a young age can cause chronic health problems that last a lifetime.
It calls for the car industry to ditch diesel engines and urges the government to support an 'urgent transformation on our roads away from diesel and towards hybrid and electric vehicles.'
Anna Jones of Greenpeace said: 'Most people don't realise that all across the country, toddlers are being exposed to invisible air pollution caused by diesel vehicles.
'At such a young age, children are extremely vulnerable to its effects, and it can cause long-lasting health impacts and reduced lung function.'