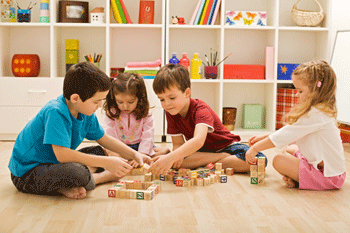 Nine out of ten council nurseries in Scotland are not providing cover for 'normal' working hours, new research has claimed today.
A freedom of information request from Fair Funding for our Kids found that only one in ten council nurseries are open between 8am-6pm or longer.
The campaign group said that parents need access to nurseries that are open between these hours in order to hold down a job.
Carolyn Lochhead, parent volunteer at Fair Funding for our Kids said: 'Our research shows that the system is just not set up for working parents – the very people the Scottish Government say they want to help. If you don't have grandparents nearby who can help with drop-off and pick-up, then it's almost impossible to make use of a council nursery place.'
Fair Funding for our Kids is calling for an end to councils capping the number of places in partnership nurseries they will fund. They also want councils to pay a minimum hourly rate to providers and to ring-fence childcare funding.