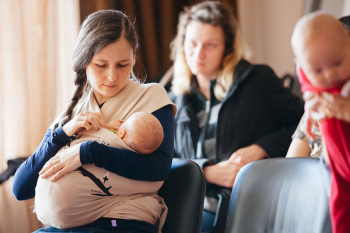 Breastfeeding campaigners have warned mothers are facing a postcode lottery after research found 44% of councils have reduced or closed down their local support services.
The survey, conducted by Better Breastfeeding, found mothers in at least 142 council areas in England are not getting the help they need due to budget cuts.
The campaign group said the findings show some local authorities are ignoring government guidance that states all mothers should have access to 'local, easily accessible breastfeeding peer support programmes'. It said that only a handful of councils are following the guidelines on breastfeeding support.
Ayala Ochert, founder and co-chair of the campaign, said: 'All over the UK – and especially in England – councils and health boards are trying to save money by closing peer support and specialist breastfeeding support services, which are essential in helping mothers to continue breastfeeding.
'It's a totally false economy because these services are not only very cheap, but they also save the NHS money as breastfed babies get sick less often.'