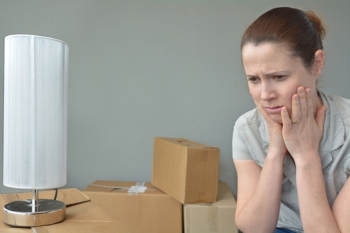 More than 44,000 households in England have faced being made homeless due to a no-fault eviction in the past two years, campaigners have revealed.
Generation Rent said that since the Government pledged to abolish Section 21 evictions in April 2019, 44,040 households have approached their local council for help due to their landlord selling up, re-letting or evicting following a complaint by the tenant.
The analysis found Havering, Hillingdon and Barking & Dagenham had the highest rates of private renters facing homelessness, with Wolverhampton and Derby also facing twice the national rate.
Generation Rent is calling for measures that allow renters to challenge evictions when the landlord wishes to sell and provide tenants with financial support if they are forced to move.
Alicia Kennedy, director of Generation Rent, said: 'The Government has rightly committed to the abolition of Section 21 evictions, but this is too late for the thousands of renters who have faced homelessness while the reforms have been delayed.
'To give renters the security that everyone should expect from their home, the Government must make sure that the use of new eviction grounds for sale is minimised and landlords who force their blameless tenants out provide adequate financial support.'