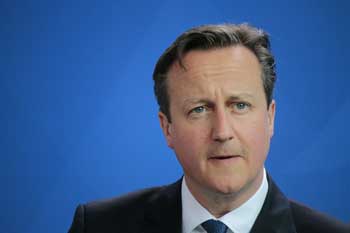 David Cameron will promise more devolution in a speech today outlining the Government's approach to the autumn Spending Review.
George Osborne will outline £20bn of cuts in November but he is also expected the results of negotiations with 38 local areas that have submitted proposed devolution deals.
The prime minister will say the Government will take the devolution agenda to the 'next level' with up to 38 deals that could see 'major devolution of spending and powers over transport, education and health across the country'.
Mr Cameron will tell his audience in the north of England: 'The best businesses would never shy away from allowing their customers to shape the way they improve their services.
'If we are bold enough, government can go one better by actually putting many of those services in the hands of local people.
'It is also a proven reality that money spent closer to people is often money spent wiser - so we can really deliver more for less.'
Mr Cameron will also announce the expansion of the Troubled Families programme to cover 400,000 people.