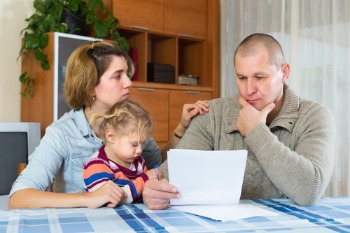 The chancellor has been warned that homelessness will increase if he fails to tackle the rent debt crisis in the upcoming Budget.
A group of organisations have called for targeted support to help the half a million private renters that are in arrears due to the pandemic.
This includes a financial package to help renters pay off arrears built since lockdown measures started in March last year.
The group also warned against plans to freeze Housing Benefit rates again from April, while cutting Universal Credit at the same time.
The joint statement said: 'We welcome many of the measures taken to date, which have helped to sustain tenancies in the short term. But they do not go far enough to adequately protect renters going forward.
'The longer the chancellor waits to take action, the more rent debts will increase, and the greater the risk of homelessness will become. Without additional support, more renters will lose their homes in the coming months, with the risk of an increase in homelessness.'
The call for action comes from The Big Issue Ride Out Recession Alliance, Crisis, Citizens Advice, Joseph Rowntree Foundation, Money Advice Trust, The Mortgage Works, National Residential Landlords Association, Nationwide Building Society, Propertymark, StepChange Debt Charity and Shelter.