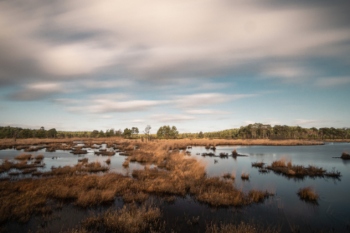 A new report has called for an urgent £1bn per year funding package to restore nature at scale.
In a new report, the Wildlife Trusts argues that housing, health and planning must invest in nature to improve people's lives and help rebuild the economy following the pandemic.
A Wilder Recovery says that taking a transformational approach to putting nature at the heart of a green economy would also create more jobs, ensure that land and sea are properly managed for the long-term, and restore the natural world.
Craig Bennett, chief executive of The Wildlife Trusts, said: 'We must halt old-fashioned business-as-usual, and stop wasting public money on the polluting infrastructure of the past, such as £27bn on new roads, and invest instead in green infrastructure. This means restoring wild places for wildlife, flood prevention, storing carbon, and to improve our physical and mental wellbeing.
'Rather than proposed measures to weaken our planning system, we need it strengthened so that it stops badly planned developments and rewards good development that protects and enhances nature and improves peoples' lives. The next ten years must be a time of renewal, of rewilding our lives, of green recovery – not just more of the same old thinking.'