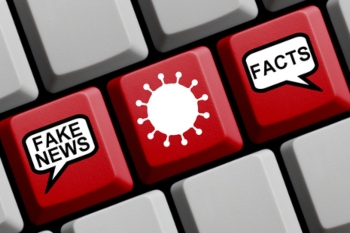 The Government should classify dangerous conspiracy theories by the harm they cause to people, a new report has said.
The Commission for Countering Extremism (CCE) has warned that extremists have exploited the lockdown to promote conspiracy theories and disinformation.
As well as classifying the danger conspiracy theories pose, the report also says a new counter-extremism strategy must include an assessment of how extremism manifests locally.
Lead Commissioner, Sara Khan, said; 'The impact of extremist propaganda and disinformation to our democracy cannot be overstated. These conspiracy theories are harmful, dangerous and are used by extremists to cause division and breed hate. This is why I have called on policy makers to develop a system to classify dangerous conspiracy theories based on the harm they cause. This will help practitioners and social media platforms better challenge harmful conspiracy theories before they escalate.
'The government also has to work closely with local authorities to understand and develop a strategy to deal with local extremist trends. For example, by understanding and countering anti-vaccine conspiracy theories, the government will be better placed to ensure there is sufficient uptake of any future vaccinations.'