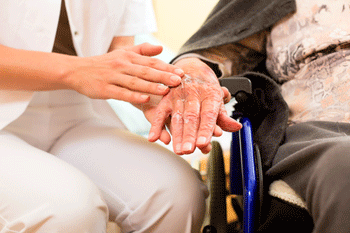 Social care should be free at the point of need for everyone in Wales, a commission has argued today.
A Care Commission, which was set up two years ago by Plaid Cymru, believes social care should be funded from general taxation.
It also calls for social care workers to be moved onto NHS pay scales and more investment in early intervention and preventative health and care services
Dr Dai Lloyd, Plaid Cymru's shadow minister for local government, said: 'This is the first stage of the Care Commission's work.
'We are excited by the challenge to present a radical workable solution for social care for the people of Wales and the National Care Service working hand in glove with the NHS will be central to the Plaid Cymru Government in 2021.'
Helen Mary Jones, Plaid Cymru's shadow minister for health and social services, added: 'Social care and social care workers must be given parity of esteem, status and pay within the health and social care system. The existing system is inefficient, unsustainable and creates the wrong incentives for providers.'