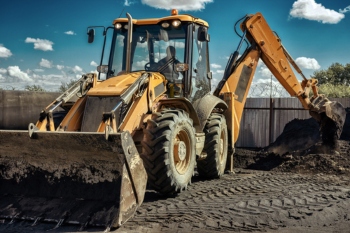 Councils should be given tough new powers to tackle non-transport related pollution, according to a debate in the House of Lords this week.
The City Corporation and London Councils have outlined proposals to enable councils to tackle air pollution caused by boilers, construction machinery and generators.
The proposal would allow councils to designate 'Air Quality Improvement Areas' in their most polluted zones, where levels of air pollution exceed national targets.
Chairman of the City of London Corporation's Environment Committee, Keith Bottomley, said: 'Local authorities have been given the responsibility to improve air quality, but they do not have regulatory powers to deal with non-transport related pollution.
'These essential measures would give them tough new powers to further clean up the UK's air.
'The public must see a major improvement in air quality. Their councils need the ability to take bold and practical steps to combat all air pollution at a local level.'
The proposal come after warnings that the while the Environment Bill proposes new air quality obligations for local authorities, it does not provide councils with any new regulatory powers to combat non-transport related pollution.