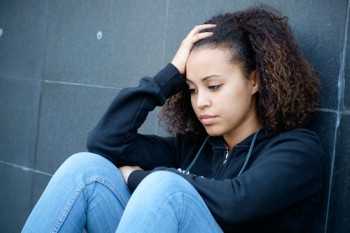 The Government must do more to support young people who are living independently, MPs say.
The social security advisory committee says an estimated 300,000 16-24 year-olds should be given help to take advantage of training and work opportunities.
Many find it difficult to 'get by' and would be homeless if they did not receive benefits, the MPs say.
Recommendations include giving young people the choice of whether their housing-related benefits are paid directly to their landlord or into their own bank account and whether Universal Credit is paid to them fortnightly or monthly.
The MPs say work coaches should be provided to provide information on available grants and funds and money should be given towards work-related costs such as buying equipment, clothing or travel.
Committee chair Paul Gray said: 'No one could reasonably argue that those leaving care or at risk of abuse at home should be disadvantaged by the benefit system for circumstances outside of their control.
'They should be better supported in making their first tentative steps towards a better future.'