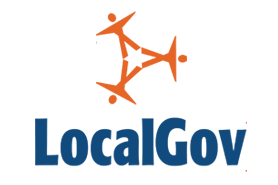 The interim chief executive of Caerphilly Council has warned elected members the authority might well suffer financial loss if it took action to recover around £500,000 paid unlawfully to senior officers.
According to advice contained in a report to be considered tomorrow, Caerphilly chief Stuart Rosser states the clawback of payments could automatically lead to the reinstatement of previous terms and conditions, - which would mean allowances would have to be paid.
In March previous chief executive Anthony O'Sullilvan was suspended after spending watchdogs unearthed the circumstances surrounding his award of a massive £26,000 pay hike– increasing his salary from £127,653 to £153,071 - and pay increases made to an additional 20 senior managers.
In July, Avon and Somerset Police arrested Mr O'Sullivan and his immediate successor as Caerphilly chief and former deputy, Nigel Barnett, on suspicion of fraud and misconduct in public office. Both are on bail until January.
Mr Rosser states before any recovery it would be necessary to 'clearly ascertain the facts and then take expert legal advice'.
'It should be noted that the determination of "unlawful" by the auditors does not automatically mean that the council could unilaterally recover the payments from individuals,' Mr Rosser claimed.
He added if the contracts were legally altered it would be 'unlikely that the agreements can be withdrawn and therefore it is unlikely that the payments can be recovered'.
'In addition, any decision to recover the payments is likely to place the council in a worse financial position than if it endorsed the "original decision" because it is inevitable that if the unlawful payments are recovered hen there would be a need to reinstate the previous terms and conditions and pay the car allowances (and agree previous leave entitlements) accordingly.'
Mr Rosser also stated that the term "unlawful" is a term used by auditors in the context of financial reporting and that Caerphilly would not be able to ascertain all the facts for some time given the ongoing investigations and complexities.